Space Dynamics Laboratory engineers prepare the engineering test unit of the Short-Wave Infrared Detection Assembly for NASA's PACE spacecraft for shipping in North Logan, UT, in this February 20, 2020 photo. (Credit: Space Dynamics Laboratory/Allison Bills)
The Space Dynamics Laboratory at Utah State University recently delivered to NASA's Goddard Space Flight Center an engineering test unit of the Short-Wave Infrared Detection Assembly, a major subcomponent on NASA's Plankton, Aerosol, Cloud, ocean Ecosystem spacecraft. PACE is scheduled to launch in late 2022, and the mission will extend and improve over 20 years of satellite observations by NASA of global ocean biology, aerosols and clouds.
SDL, drawing on its flight-proven heritage in sensor technology, is designing, building and assembling the Short-Wave Infrared Detection Assembly for the PACE instrument known as the Ocean Color Instrument. The OCI is a state-of-the-art optical spectrometer that will measure properties of light over portions of the electromagnetic spectrum. The sensor will enable scientists to view continuous measurements of light made with higher resolution than is currently available.
"The delivery of the engineering test unit for the SWIR Detection Assembly is a critical milestone that will enable NASA to perform several months of rigorous instrument-level testing to prove the flight design currently being built at SDL," said Gabe Loftus, SDL's program manager for OCI. "Once launched, the flight-ready instrument will image the ocean from the ultraviolet to the near-infrared spectrum, giving NASA critical information on ocean ecology with unprecedented fidelity."
The interaction of sunlight and microscopic particulates, such as phytoplankton, found in seawater affects the color of the ocean. Phytoplankton is an essential marine algae species comprising green chlorophyll. By monitoring the distribution of phytoplankton throughout Earth's oceans via measurements of the color of seawater, scientists can further their understanding of the complex systems that drive ocean ecology. More about the PACE mission can be found at the official NASA PACE website: https://pace.oceansciences.org.
"SDL and NASA have a long, successful history working together to solve some of science's most interesting and pressing questions," said Alan Thurgood, SDL's director for civil and commercial space. "We are grateful to NASA for these opportunities to support its mission to drive advances in science, technology, aeronautics, and space exploration to enhance knowledge, education, innovation, economic vitality and stewardship of Earth."
SDL has been solving the technical challenges faced by the military, science community, and industry for six decades and supports NASA's vision to reveal the unknown for the benefit of humankind. As one of 14 University Affiliated Research Centers, SDL serves as a subject matter expert in its core research areas to the US Government, ensuring that essential engineering and technology capabilities are maintained. SDL is a research laboratory headquartered in North Logan, UT, and has offices in Albuquerque, NM; Bedford, MA; Dayton, OH; Huntsville, AL; Houston, TX; Los Angeles, CA; Stafford, VA; and Washington, DC. For more information, visit www.sdl.usu.edu.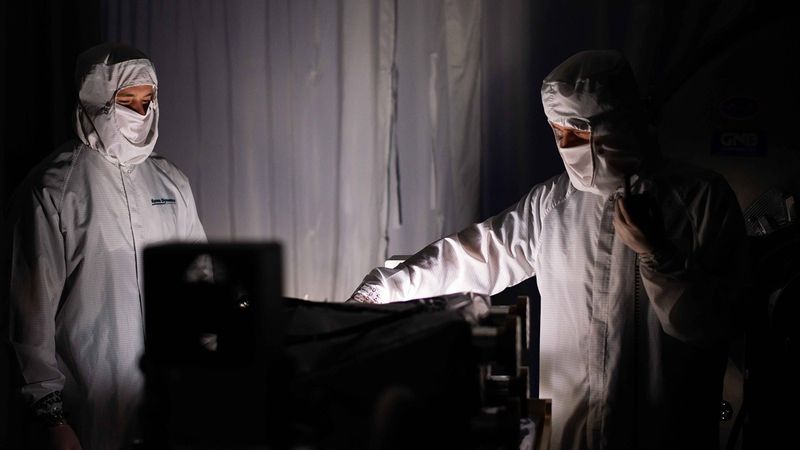 Contact
SDL Public Relations
(435) 713-3054