Supplier Resources
Supplier Survey
SDL values supplier relationships. To establish and maintain supplier relations, we use our Supplier Survey. The information provided on the survey ensures that suppliers are accurately represented on our internal supplier list. If you are a new supplier, or an existing supplier that has been notified that your Supplier Survey is out of date, please complete the survey and return it to suppliers@sdl.usu.edu.
Complete the Survey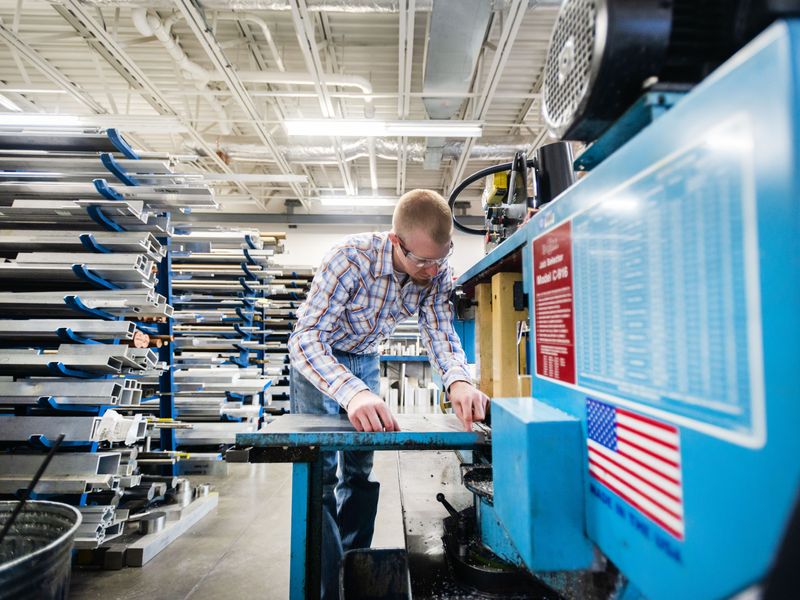 Business Resources
Supplier Registration
SDL is committed to creating an efficient and effective supply chain. We continually add new partners to our supplier list whose capabilities align with our core competencies. We engage with a diverse supplier base and encourage all suppliers to register with us. Understand that any subcontracted parts and materials may require traceability, certification to customer standards, and/or environmental compatibility requirements mandated by NASA or the Department of Defense.
Register your Business
Quality
Quality Standards
SDL has been registered to the ISO 9001 standard for over 20 years, and we presently operate under an ISO 9001:2015-certified Quality Management System. We are currently transitioning to AS9100D, which is the Quality Management System standard for Aviation, Space, and Defense Organizations.
Our engineers, operators, inspectors, and trainers adhere to the following standards:
IPC-J-STD-001: Requirements for Soldered Electrical and Electronic Assemblies (with Space Addendum)
NASA-STD- 8739.6: Implementation Requirements for NASA Approved Workmanship Standards
NASA-STD-8739.1: Workmanship Standard for Polymeric Application on Electronic Assemblies
NASA-STD-8739.4: Workmanship Standard for Crimping, Interconnecting Cables, Harnesses, and Wiring
IPC-A-600: Acceptability of Printed Circuit Boards
ANSI/ESD S20.20: Protection of Electrical and Electronic Parts
SDL is also:
DDTC (ITAR) registered
NIST 800-171 compliant
SDL Quality Policy
The Space Dynamics Laboratory is mission focused, customer driven, and technology enabled. Every employee is committed to earning and keeping our customers' trust by delivering on our promises, providing high-quality products and services, developing our workforce, and continually improving.
Contracts
SDL has multiple sole source Indefinite Delivery, Indefinite Quantity (IDIQ) contracts with a variety of Government entities. The Department of Defense and NASA may use these IDIQ contracts to work with SDL within our core competencies. These cost-reimbursable contracts streamline the Government's ability to access SDL's expertise.
Our knowledgeable Contracts team is committed to providing a high-quality, timely contracting process to our Government partners. From initial proposal efforts through contract execution, SDL is dedicated to supporting each contract and delivering customer satisfaction. Please submit a contracts inquiry regarding the use of our MDA UARC, GSA, or other IDIQ contracting vehicles.